Tekoa Church
(1908-1918(?)
The Tekoa church was divided off from the Spokane church in the year of 1909 with members in Whitman and Stevens counties. In 1903 a church house costing $2,250 was built at Tekoa.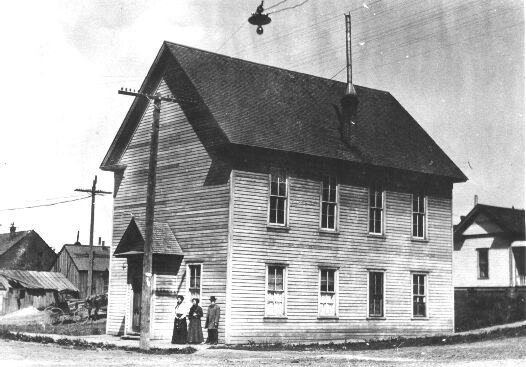 Photo taken about 1913.
Mrs. A. C. Roper & Bro. & Sister Longanecker by the church.
---